Sprout Total Count Banner Will Appear Here After Save
WE ARE OPEN
Come visit our shop on Granville Island in the heart of Vancouver.
Open every day!
Check Google for updated Hours
+1-604-623-3477 or 1-866-623-3477
$25 CAD Shipping anywhere in North America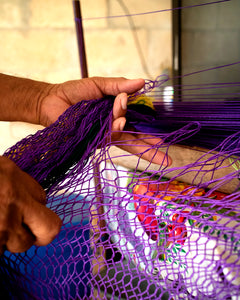 100% HAND WOVEN
Our hammocks are meticulously made by skilled Mayan weavers in Mexico.
Our supplier has worked with the same families for the last fifteen years and they are a proud Fair Trade Member and B Corp.
Why Hamuhk?
We chose our name based on the phonetic sound of the word hammock and because we all know that hammock.com was already taken.
Hammock [ham-uh k] or / (ˈhæmək) /noun
hanging bed, chair or couch made of canvas, netted cord, or the like, with cords attached to supports at each end suspended off the ground.