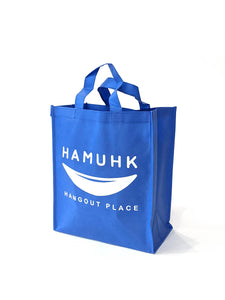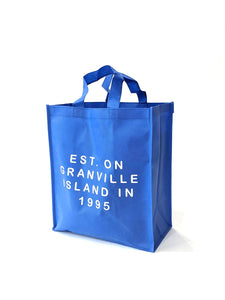 Reusable Tote Bag - Hangout Place
Material: 100% Polyester
Strap Length: 38cm  |  15in
Dimensions: 30cm x 35cm x 18cm  |  12in x 14in x 7in

Details:
Perfect bag for the grocery store, beach and everywhere in between!

Reusable woven polyester tote available in store
Hand wash cold, hang to dry
Vancouver has just banned single use plastic shopping bags and retail stores are now required to charge a small fee with every new tote bag. 100% of the revenue we generate from the sale of each bag will go towards cleaning mother earth. Find out more here
We love it
Amazing quality! We live it
I'm not ignoring you. We bought the hammock in Vancouver, but live in Calgary. Yesterday we had about 5" of snow, so we really haven't had the opportunity to try it out.