Meet our Hamuhk Staff
The great people that keep the shop on Granville Island running smoothly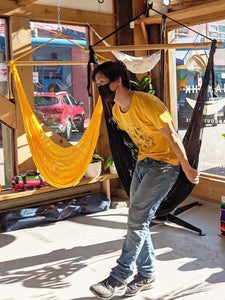 Isaac
Born and raised in Burnaby, Isaac has always dreamed of pursuing a career in hammocks.
He spent a few years lost and confused, studying theatre at Studio 58 of Langara College. Alas he has returned to the Hangout Place, where he truly belongs.
Isaac is a talented actor and director, recently directing his first production with the Promethean Theatre Company. Don't be shy to ask him to perform his amazing one-person show for you while you're hanging in our hammocks, it's a once in a lifetime experience.
Catch him on his impressive bicycle commute from Burnaby to Granville Island, rain or shine!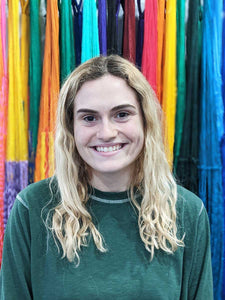 Georgia
Georgia was born in a hammock! Some years ago in Austin, Texas, Jon and Vanessa had their favourite child in a hammock. Since then, she has grown up loving to relax and chill. She loves exploring the outdoors with a backpacking hammock or being in our shop on Granville Island modelling our Hangout Chairs and reading books.
Georgia loves to travel and try new things, ever eager for a good conversation and happy to help anyone out. Studying Public Health at UBC, Georgia hopes to encourage the use of hammocks for a more relaxed life.
Cactus Everdeen and Georgia are best friends.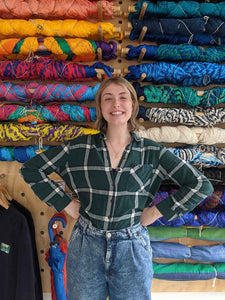 Mikenzie
Born and raised in the cold plains of Alberta, Mikenzie first experienced joy when she finally sat in a Hangout Chair in 2019. She's never left since the shop once. Seriously! The owners have been trying to get her to leave the chair so others can try it!
In her spare time, Mikenzie works as an arts educator, actor, writer, and all around maker of things. Mikenzie loves chatting with people and recommending super cool spots around Vancouver.
Do not be afraid to ask for suggestions!
Selmah
This is a picture of Selmah's feet until she writes her bio.
Selmah loves the colour Evergreen.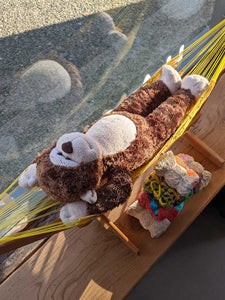 Curtis Montgomery
By far most relaxed employee in the shop since he mostly just lies down in a hammock all day. You can catch him snoring on a quiet day. Curtis is incredibly photogenic while sleeping and loves having his photo taken in the front window.
Yellow is by far his favourite colour since it reminds him of his favourite food: BANANAS
Hang out with Curtis anytime.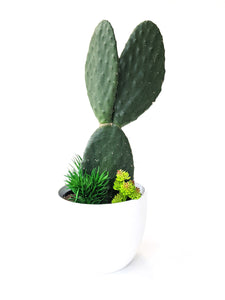 Cactus Everdeen
Our shop cactus that loves to bask in our south facing windows. Loves when you forget to water her and enjoys collecting fake succulents that don't take any soil nutrients.
Cactus Everdeen is not allowed to sit in any hammocks and will never provide you with any shade.
She is prickly.