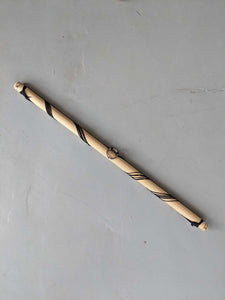 Thin Hangout Chair Spreader Bar
Material:
Pine
Details:
Replacement Bar for Thin Hangout Chair
Chair Spreader
Excellent - works well for the hammock chair we purchased in Mexico. Only drawback - high shipping costs!
Love my new bar!
Love this spreader bar and that this company makes them. I think it was the only place I could find one in North America which is crazy! My only wish is that the strings were adjustable. The hammock sat a little low in the stand but with some modifications we got it to work!
Hammock Chair spreader bar worked great!
After many, many years the cords attaching the spreader bar had begun to go. Replacement was a perfect fit. Delivery was quick. No problems!
Hangout Spreader Bar
We recently bought the hammock chair c-stand in the summer and moved it indoors for the winter (which has created an amazing relaxation space in the living room!) and wanted a new bar; now we have one for indoors and one for outdoors. Perfect!