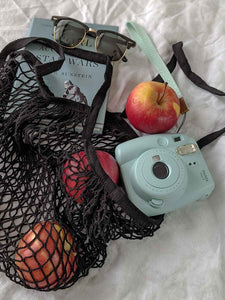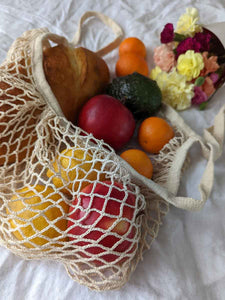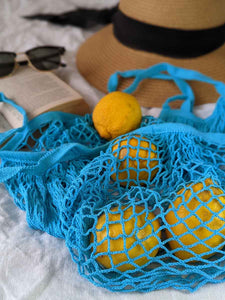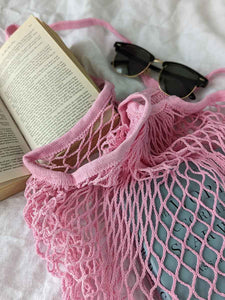 Mesh Market Bag
Material: 100% Cotton
Strap Length: 56cm  |  22in
Dimensions: 18cm x 35cm  |  11in x 14in (it stretches!)
Weight: 50g  |  0.11lbs

Details:
Perfect bag for the grocery store, beach and everywhere in between!

Reusable netted cotton tote bag for every 

occasion
Stretches to hold more than you think

Long durable handle

Hand wash cold, hang to dry.

The way we shop is changing! 
Vancouver has implemented a bag fee by-law

Find out more here