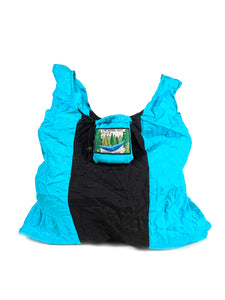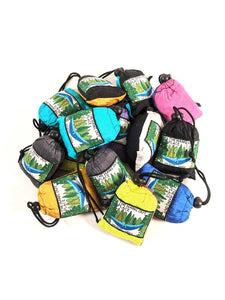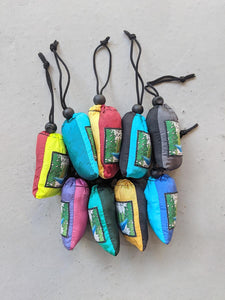 Bag in Bag Packable Tote - Various Colours
Best bags in the world!
incredibly small and lightweight in my purse but they always surprise supermarket staff when they see how strong they are and how much they hold. Can't count how many people I've gifted these bags to but I can confirm they all love them as much as I do. Just can't live without them!!
Bag in Bags… more like heaven's treasure pot.
I recently bought 5 bag in bags and I just wanna say that not only do these bags pack up small and tight that they can squeeze into my tight Jean pockets, they also extend out into such a voluminous accessory that I can't help but be excited to go grocery shopping. My wife has never been happier. Thank you Hamuhk.
PS
If you aren't BIBing (Bag In Bag), you're not Living
Fantastic!
We bought a couple of these in person at the Granville Island store a few years back and love them. We use them all the time and love the look and how well they hold up. We decided to get a couple more and ordered online this time. Delivery was quick and the new colors are great!